SATURDAY BRUNCH !
You asked and we delivered!  Starting AT 10:30am Brunch will now  offered EVERY SATURDAY!!  And Sundays are still rockin' too of course!  Build your own Bloody bar and our stellar Brunch Menu!!  
EVERY SATURDAY AND SUNDAY!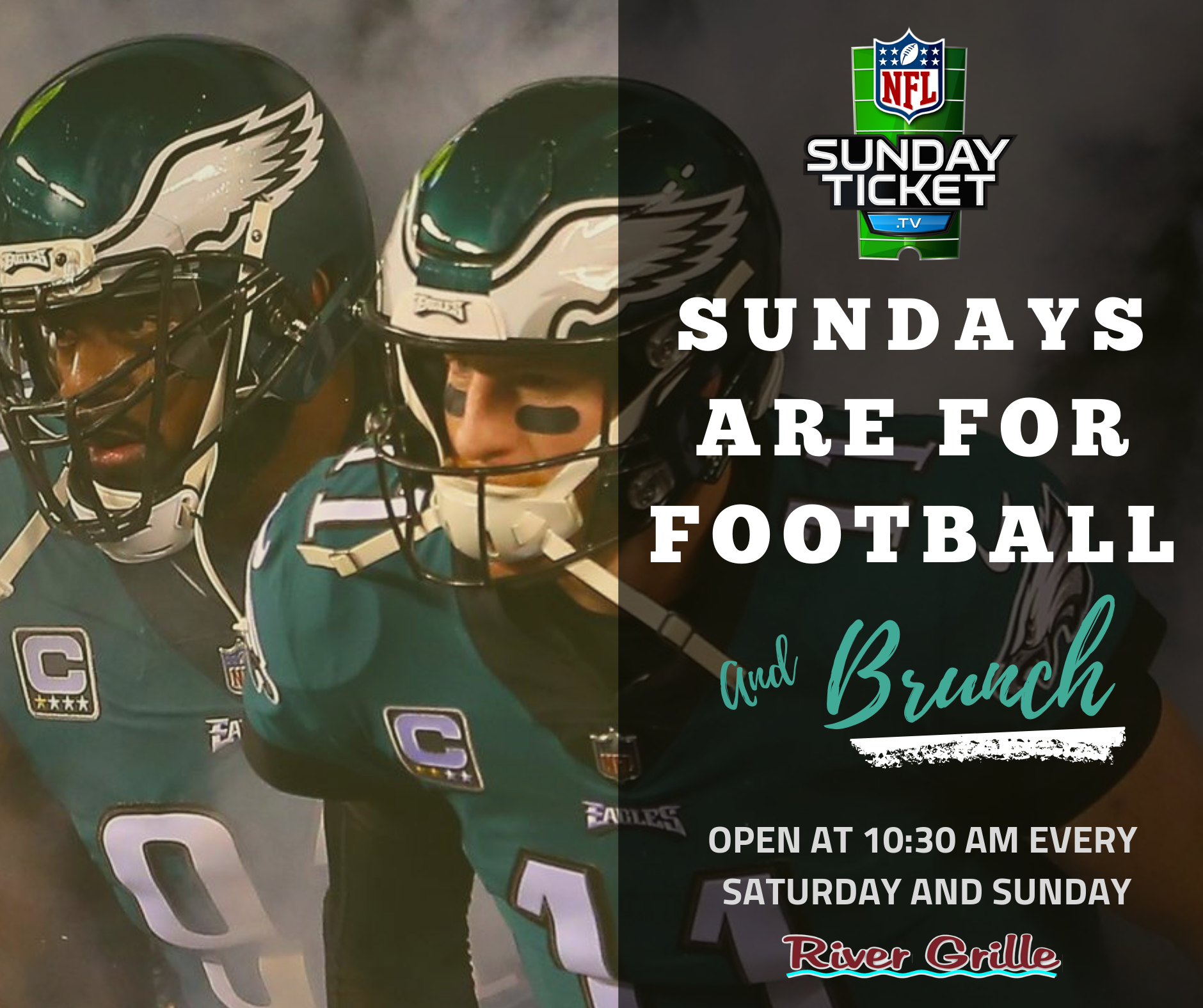 NFL SUNDAYS
Join us EVERY SUNDAY for the NFL TICKET!  Cheer on your favorite teams while enjoying our Weekend Brunch!! Halfy Hour is from 3-5pm and we have a Build Your Own Bloody Bar for only $5 ALL DAY!!  Come see what all the hype is about!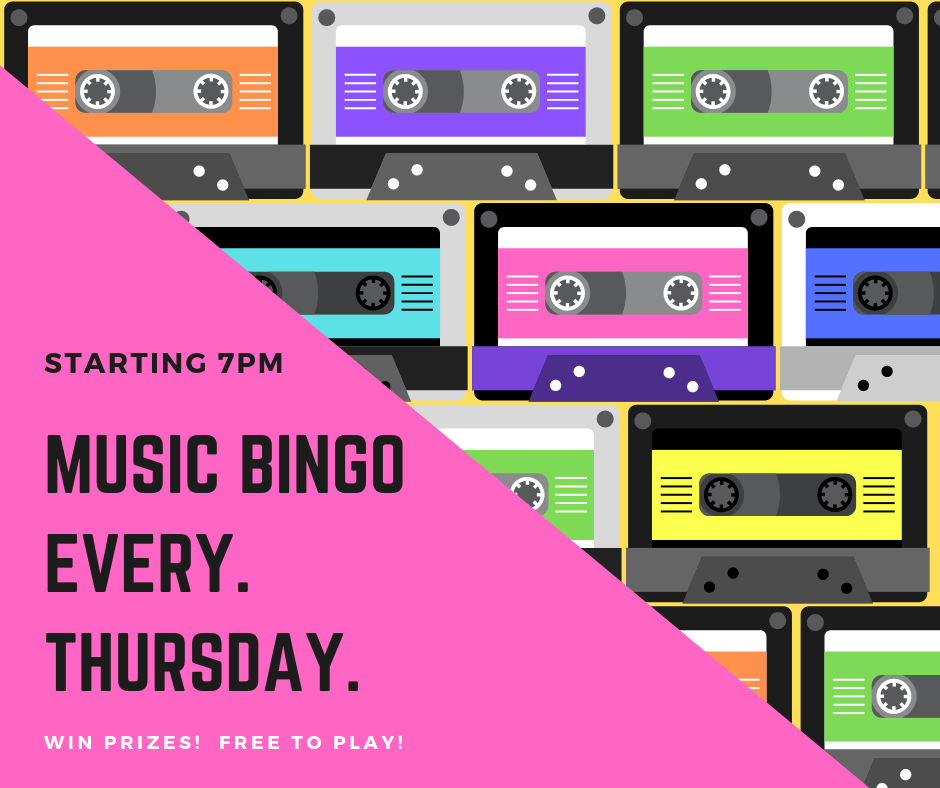 MUSIC BINGO
Join us EVERY THURSDAY for our take on Bingo!  Listen to music clips and mark off your cards!  FREE TO PLAY and you WIN PRIZES!!  Music themes will Rotate so stay tuned on facebook to see what's new and upcoming!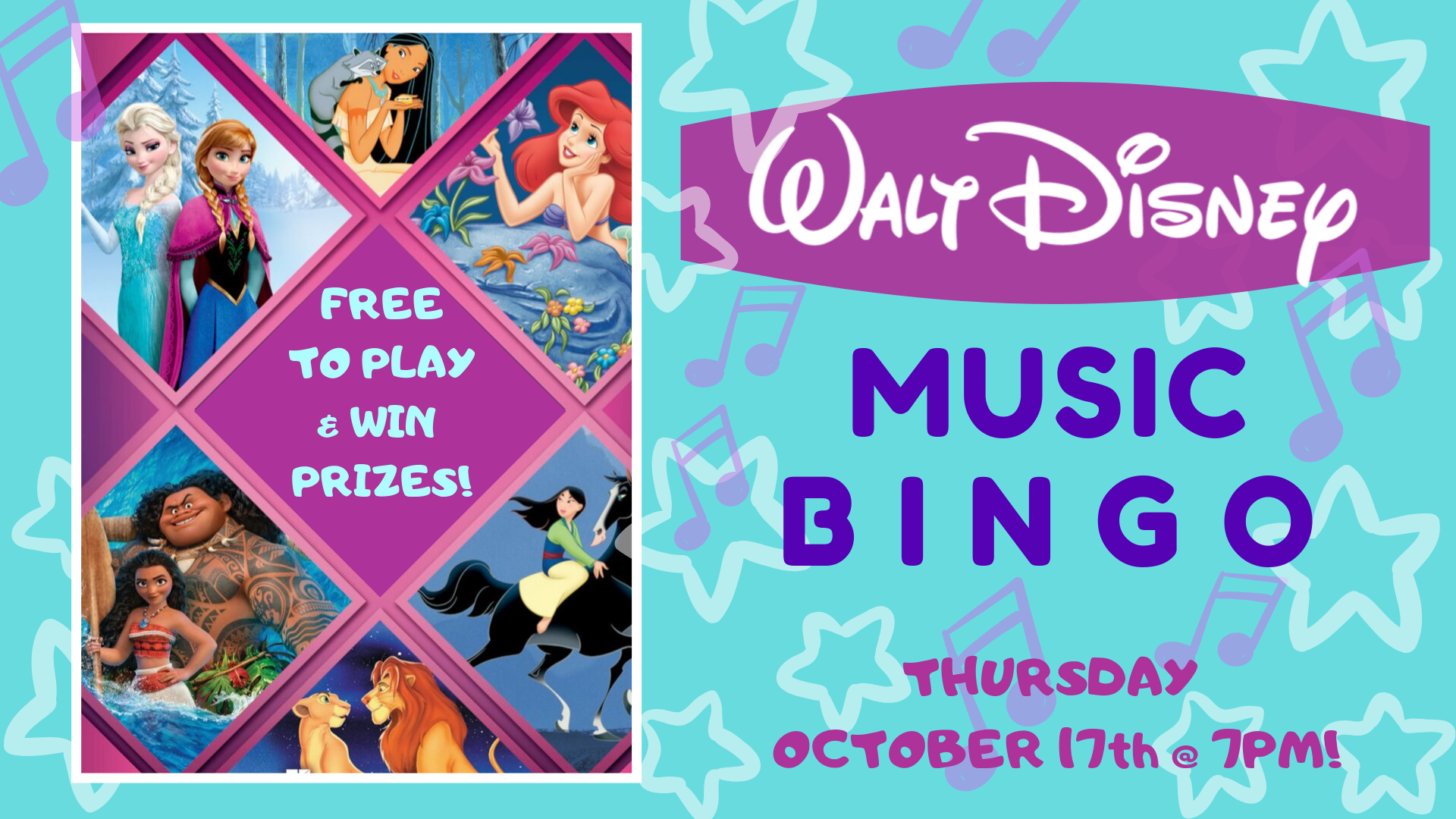 DISNEY MUSIC BINGO!
Do you LOOOOOVE singing along to all the disney classics?!  Do you love bingo and WINNING??!  Well then we have the game for you!!  Exclusive to the River Grille we bring you our FIRST DISNEY MUSIC BINGO!!  Starts at 7pm.  FREE to play and ALL GROUP SIZES WELCOME!!  **Reservations Recommended** 
Nightmare on River Street @ River Grille
Think you have THE BEST COSTUME in town?? Well here is your chance to WIN SOME $MONEY$ !!  Live music by DJ VELAR from 10-2am and up to $500 IN CASH PRIZES for best costume!!  Halfy Hour from 9-11pm.  $2 SHOTS $3 BOMBS AND $2 Beers ALL DAY EVERYDAY!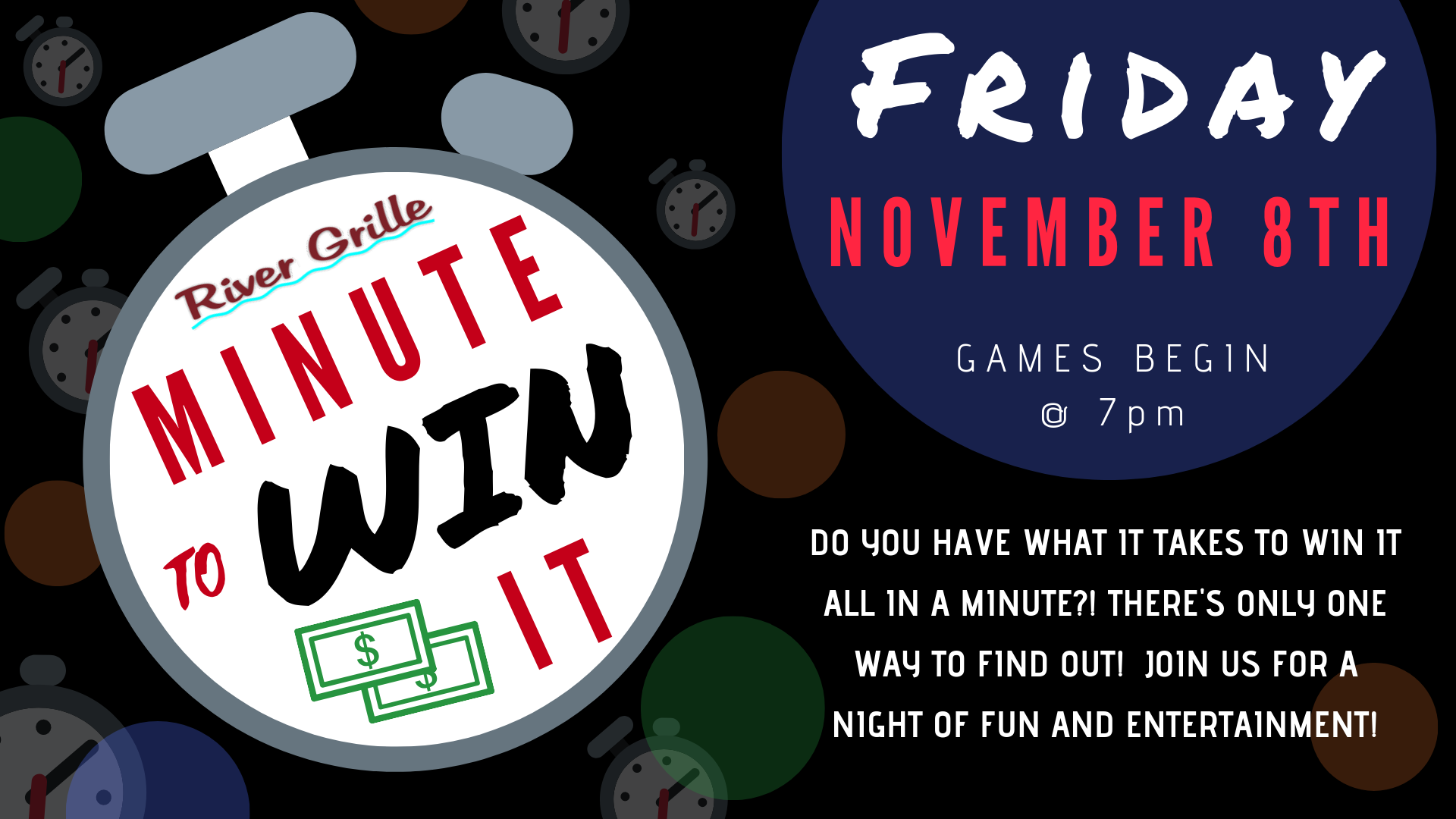 MINUTE to WIN IT Night!
DO YOU have what it takes to WIN IT ALL in a Minute?! Well Here's your chance to shine! Grab your family, grab your friends and join us!
Based off the TV Show ~ Minute To Win IT ~ we will be calling people up and challenging them to see if they can WIN IT ALL in just one minute. Prizes will vary based off of game difficulty!  * * FREE TO ENTER/ SIGN UP * * Games will start at 7pm and will be played throughout the evening ending approximately at 9pm. Reservations are recommended to secure your tables -- there will be no bad seats in the house as the games will take place all throughout the restaurant!  Halfy Hour will be from 5-7 AND 9-11 with 1/2 OFF ALL BEER, WINE AND COCKTAILS! So get here early and have some liquid courage to loosen up for your big minute game debut.