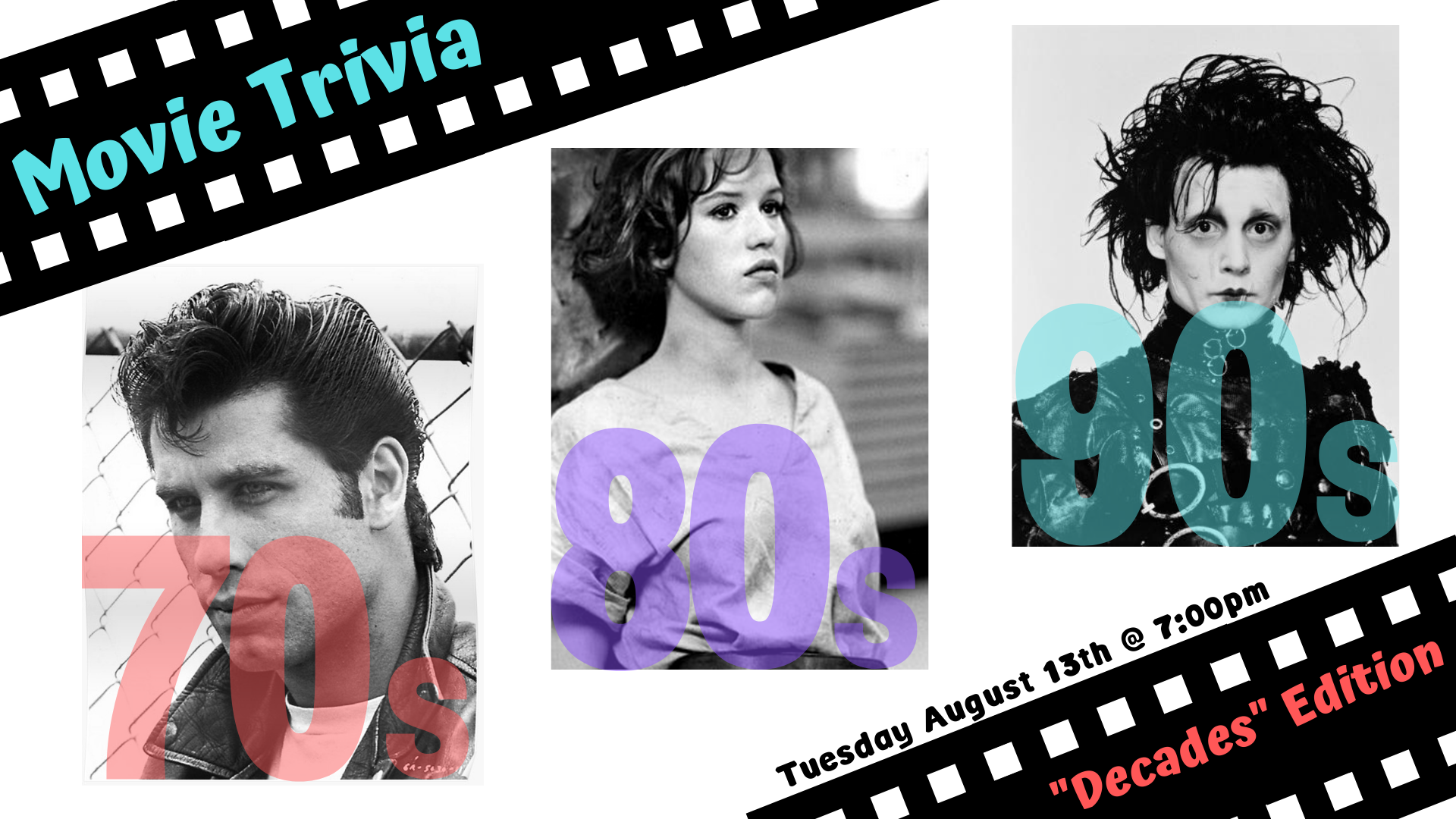 Movie Decades Trivia
MOVIE TRIVIA!! A trivia theme all can enjoy! Join us for this special "decades" edition. 3 Rounds of questions on movies from the 70s-80s-90s !! Teams can consist of maximum 7 people. Halfy Hour with 1/2 priced cocktails is from 6-7 and $3 Trulys ALL NIGHT! Reservations are highly recommended, call us at 570-208-1282 or visit our website.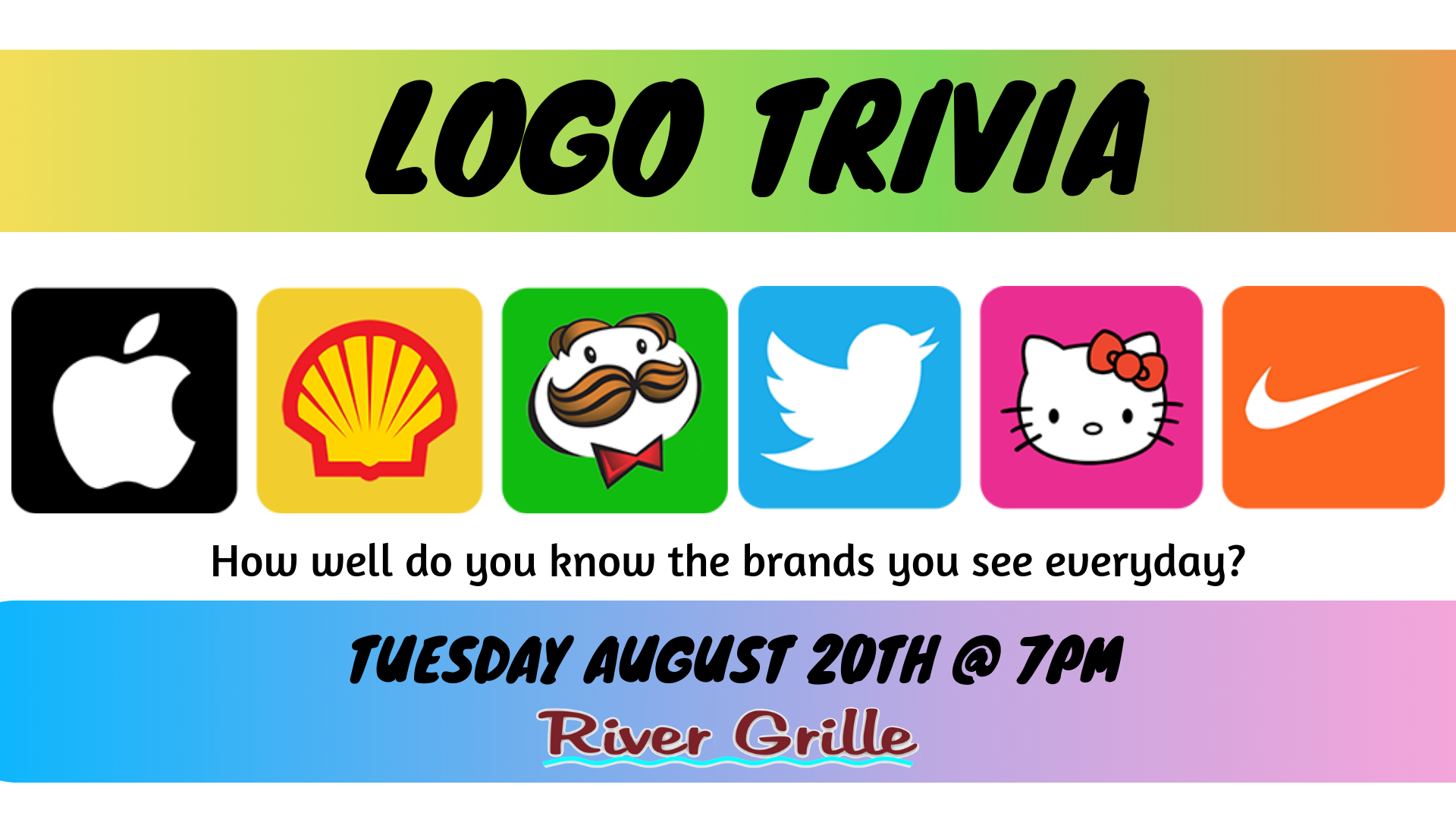 Logos Trivia
How well do you know the brands you see on a daily basis!?  Come test your skills at logos on Tuesday August 20th!!  Starting at 7pm, teams can consist of 7 people (or less).  Halfy Hour is 6-7 with 1/2 off all beer, wine, cocktails.  $3 Trulys ALL NIGHT!  Reservations recommended.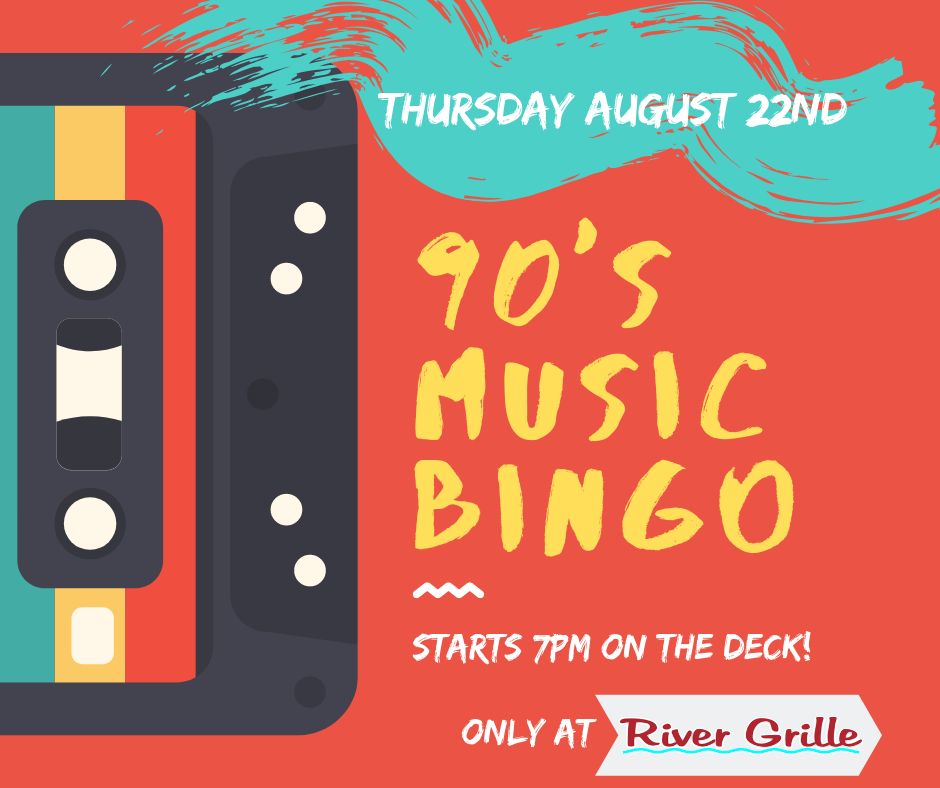 90s Music Bingo
Do you LOVE Bingo?? Do you LOVE Music?? Then we have the game for you!! Starting August 22nd and Every Thursday After is MUSIC BINGO! No strategy involved just you and your friends listening to some good ol' 90's tunes and winning prizes!!  The concept is simple, hear the song and mark off your card. Get 5 in a row and win!  Halfy hour is 6-7 with 1/2 off ALL beer-wine-cocktails! Apps starting at $6!
Bingo will take place on the deck.  Groups of all sizes welcome! Reservations recommended.

SATURDAY BRUNCH KICKOFF !
You asked and we delivered!  Starting September 7th at 10:30am Brunch will now be offered EVERY SATURDAY!!  Join us for this Kickoff Event and enjoy some college football, Build your own Bloody bar and our stellar Brunch Menu!!  Make your reservations today!!